Learn & Play
Block Grant Program
Block Grant Program
Alpine Education Foundation – in partnership with Alpine Union School District – operates a block grant program each fall. Every school campus is invited to submit a competitive grant application.
The primary purpose of the Block Grant Program is to address funding deficiencies in the educational programs of Alpine's public schools and to enrich the quality of the curriculum. The Block Grant Program should address the highest educational funding priorities as primarily identified by the individual schools in the Alpine Union School District.
This year sufficient funds were available from fund-raising and matching contributions to support every grant application submitted.
Block Grants were awarded to the following school campuses and programs:
Alpine Elementary School: The Leader in Me Program
Creekside Early learning Center: TK Flexible Seating
Boulder Oaks Elementary School: Flexible Seating
Boulder Oaks Elementary School: Raz Kids Online Licenses
Shadow Hills Elementary School: Raz Kids Online Licenses
Mountain View Learning Academy: Community Center & Garden
American Indian Parent Committee: The American Indian Gathering
Joan MacQueen Middle School: Special Education and Campus-wide Chromebooks
Flexible Seating for TK Kindergarten at Creekside Early Leaning Center (innovative seating for fidgeting Trans-Kindergartener learners)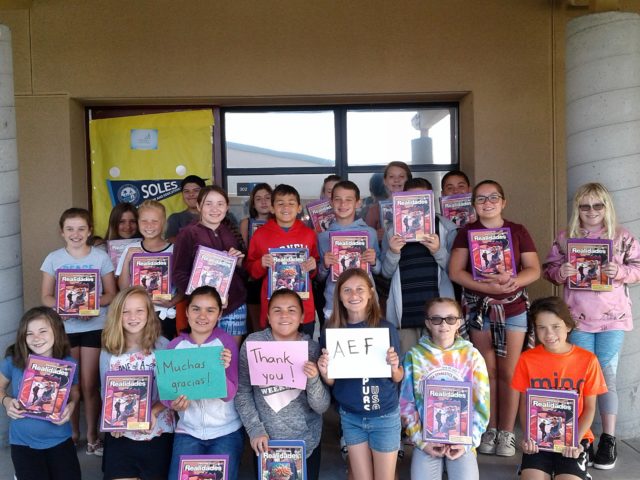 Get In Touch
A 501(c)3 California Incorporated Non-Profit Charity

Location: 2710 Alpine Blvd, Suite K,
Box 101, Alpine, CA 91901
Email: alpineaef@gmail.com